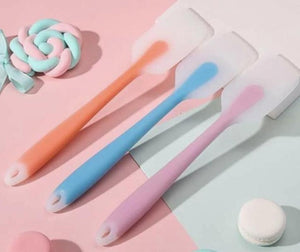 Silicone Mixing Tool [ Random Color ]
This is a 8.5 inch silicone tool I love using for mixing my resin. The flat edges helps with scraping the sides of cup while mixing resin.
You will receive a random color of whatever I have available of the same mixing tool.